Berlin – Shards of liqueur and bottles of vodka gleam in the morning sunlight, and dandelions grow wildly among the cobblestones towards them. Pigeons search for breakfast among the bottle caps and empty Capri Sun beverage cans. We are in North Neukölln, at Sonnenallee 9, corner of Hobrechtstraße, in a shaky location. They are urban ruins of a former Esso gas station that operated there until 2018. Not much has happened there since then. Old signs still pay tribute to the juices of the internal combustion engine: "Super" or "Super E 10". Torn cables hang from the roof of the former gas station canopy. As if someone had frozen time. Anyone who has been here in recent years can find rubbish such as old mattresses or broken refrigerators. Or in the evening the homeless are hoping for places to sleep.
The area, measuring about 35 x 36 metres, is now surrounded by dozens of site ramparts. On them are posters announcing, for example, the decriminalization of cannabis or that say "anti-beer against Qatar". Of course, if you really want to, you can enter the site despite the fences and signs that say "private property". But it's not exactly the kind of place where you'll spontaneously celebrate your birthday. Or maybe yes. At least if you think Diana Alajic and Simone Spanig. At first glance, sunglasses and long coats make them look like a smaller, sleeker version of iconic Special Agent Scully and Mulder from the X-Files Mystery series. They don't have any immediate plans for their birthday, but they still want to celebrate a big birthday here on Saturday, May 21: a festival called "Kultur.Tanken".
"We have bitten off our love for the terrain," says Diana Alajic, 39, as we push the fences aside a little to get to the site of the destroyed gas station. In fact, she is not a special agent, at least not in the traditional sense, but she does teach cultural work at FH Potsdam – as is Simon Spanig, 30. Alagic has made reservations previously, including at Berlin's legendary tech store Tresor. Expansion comes from public relations in the field of fashion. They're two of a nine-student team planning this festival as part of their fourth semester bachelor's degree. Very ambitious: music and shows for the afternoon to evening, dozens of works from many countries. It will be the first ever event on the site.
party license
If you ask the two how they found the (generally unknown) landlord, they walk around and point out that he doesn't want his name read in the newspaper either. But they finally got a license for their festival. This is reassuring – especially since a couple of police officers drove in and took a critical look at us when our photographer takes the first pictures. But as it quickly turned out, they came first to secure a demo on Sonnenallee.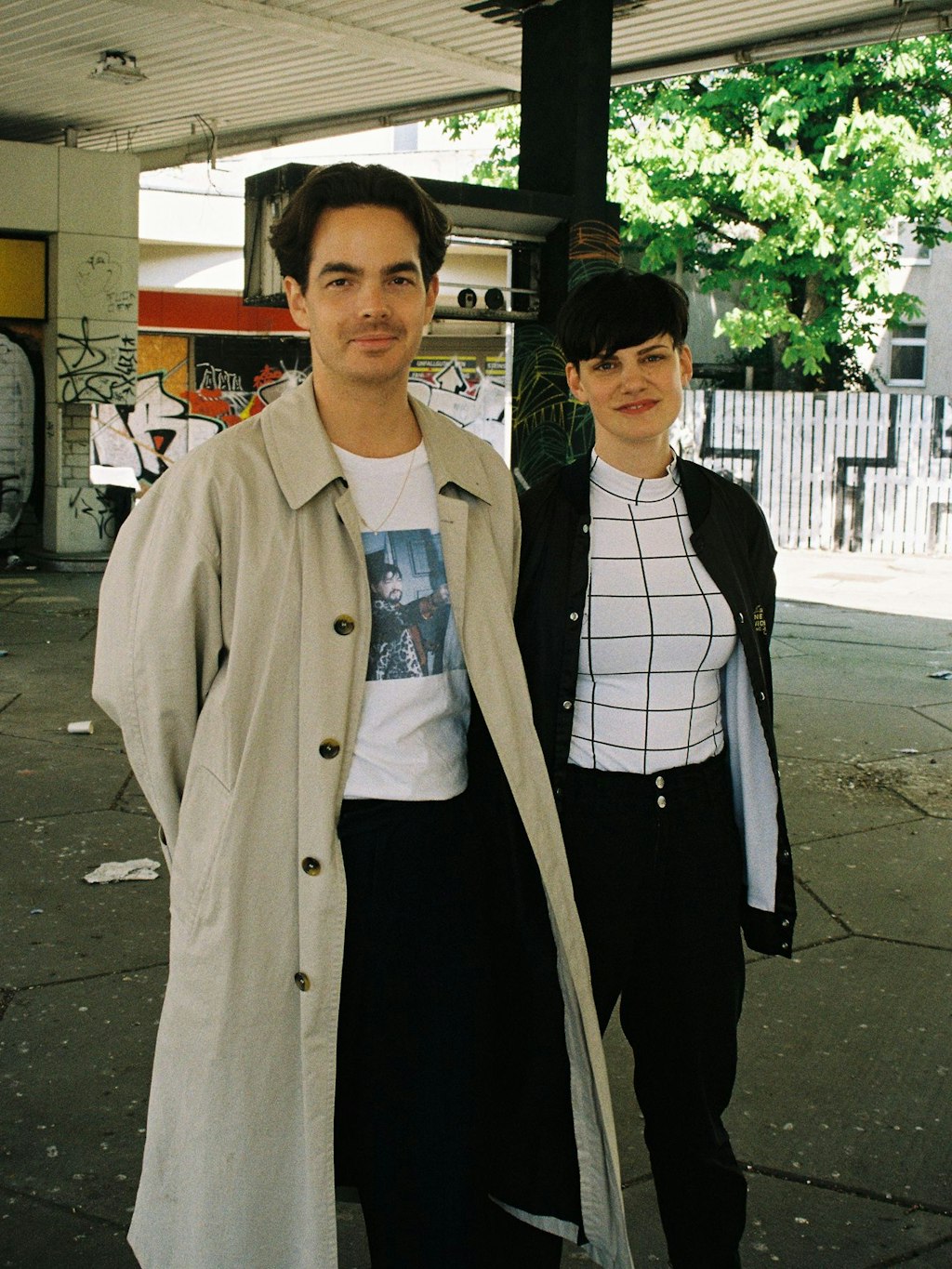 "First was the love of the place, which we went through a lot," Alajic says. Then the question: How can we break down barriers and change the place? Especially as the cultural spaces in the heart of the city are disappearing. This place, on the other hand, is available by itself. "The fences will be removed on the day of the festival. Even with a wheelchair, you can easily access the area and entry will be free for everyone. We do everything on a voluntary basis," Spanig explains. "We don't have to make a profit anyway. But we want people Void and pay an appropriate fee for the artists." For this purpose and also for technology, they need the support they received from Musicboard: they have a budget of 15,000 euros at their disposal. This is not a lot, but it is not insignificant for a student project either. The reservation should be as diverse as possible, and also Strange – this was clear to them from the start. "This is what defines Neukölln's image," says Alagec. Among the works booked: Enana is originally from Damascus, identifying herself as non-dual. In his physical performances, Bonono explores the human as a flawed, flawed being. Adir Can plays Kurdish music with tambourines and exotic lyrics, in a duet with Emrah Gökmen.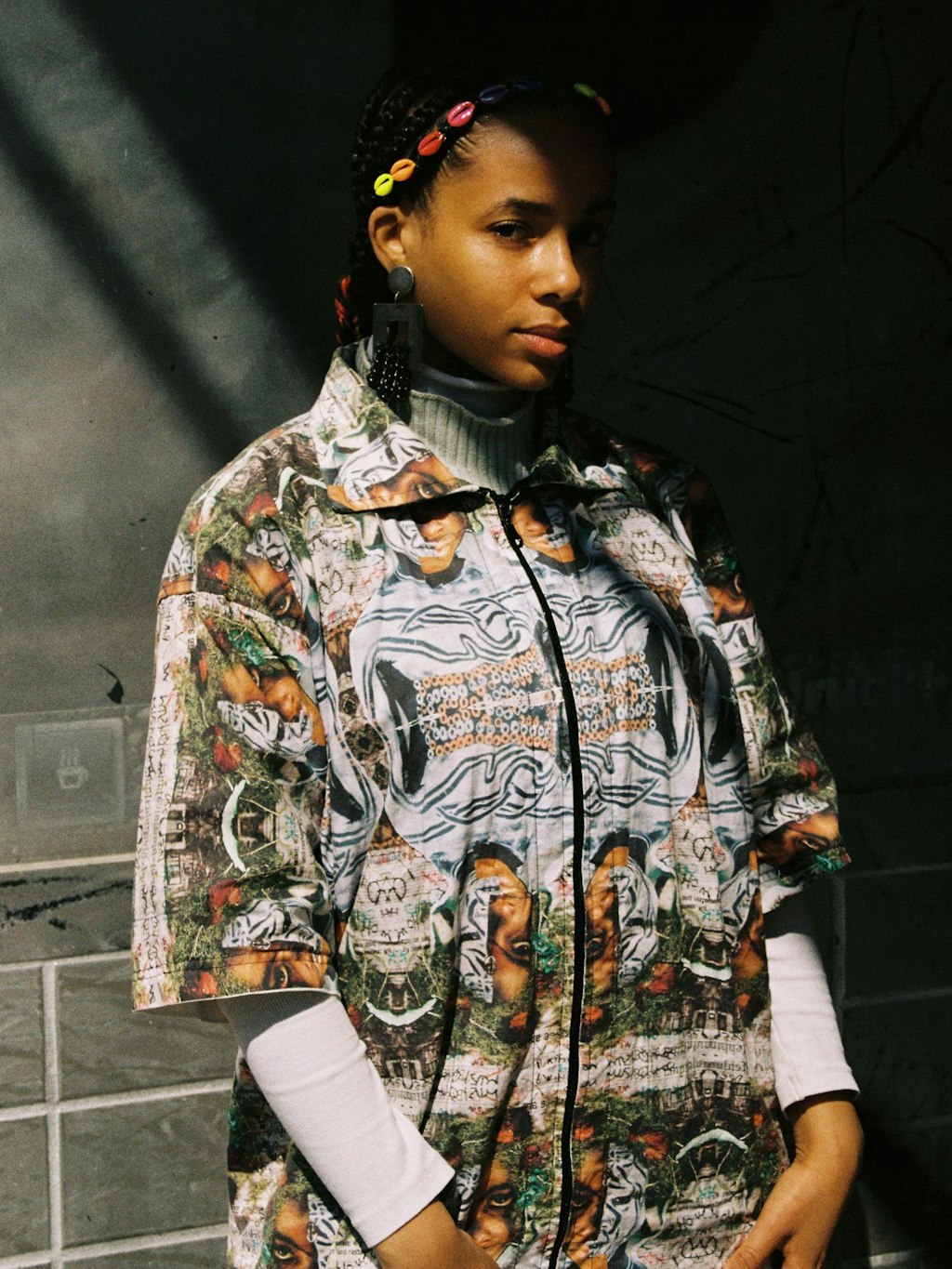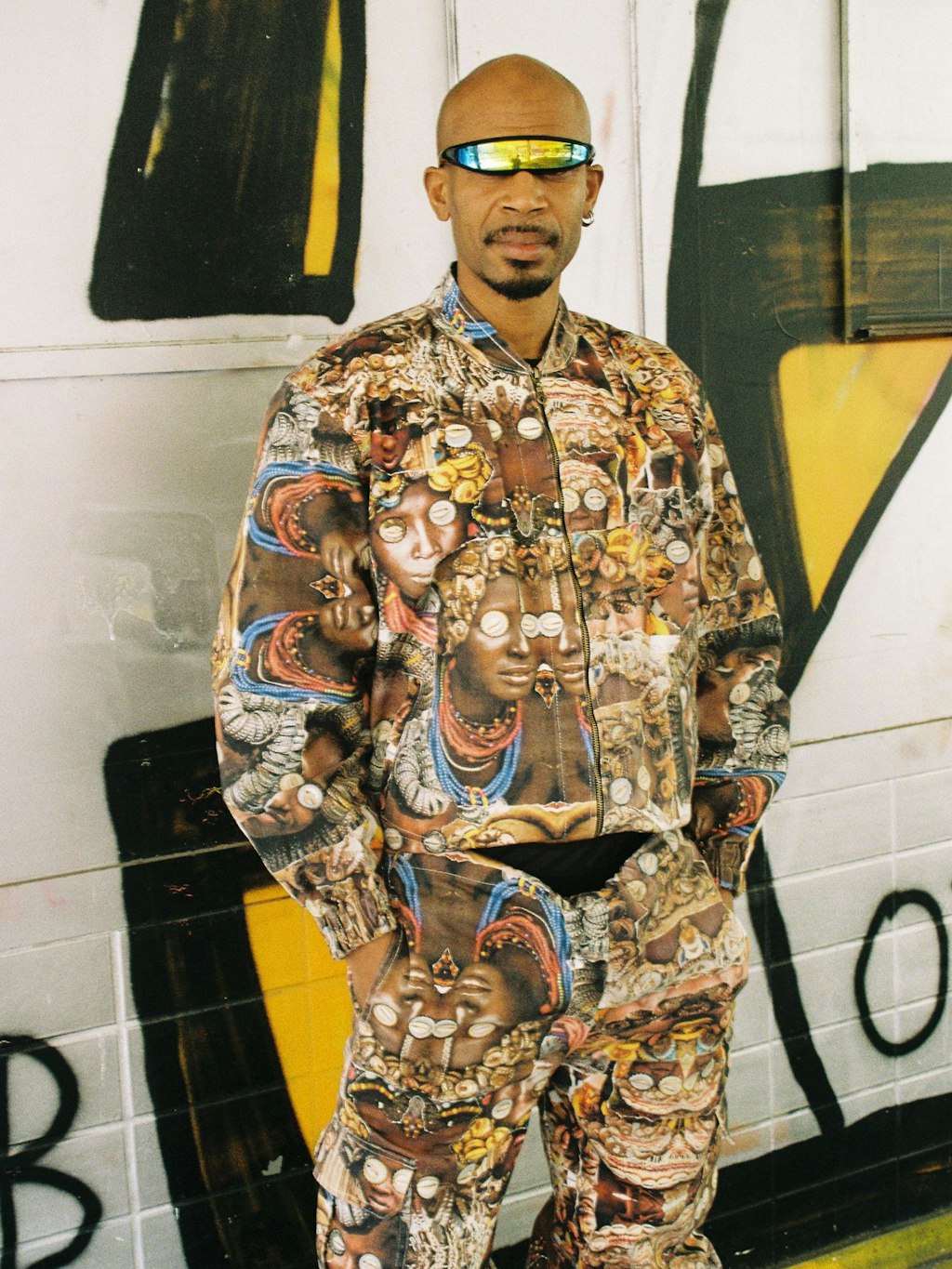 Asphalt Djeli's band, which we have now arranged for a photo shoot, is also part of the "Kultur.Tanken" festival group. "My mom is from Mali and my dad is French," said Astan Ka, 29, the band's singer. "all of us mixed race. The others have families from Guadeloupe, from Paris and from Algeria. But it's Neukölln who brought us together, in 2019. "My fellow bandmate Arawak Tousi plays saxophone and synth. 'I take inspiration from electronic music, from technique,'" he says. "Lots of Aphex Twin to House. But also Afrobeats: Villa Koti, Femi Coty." The band has North African acoustic instruments as well as computer drums. Music based on traditional grounds, but with a throwback to the future.
wide artistic spectrum
Astan KA, who when she sings shows her love for jazz, especially to jazz legend Sarah Vaughan, loves to manipulate her voice on stage with all sorts of effects devices: echo, delay, or Android's twisted vocals. "To make it look more futuristic," she says with a quiet laugh.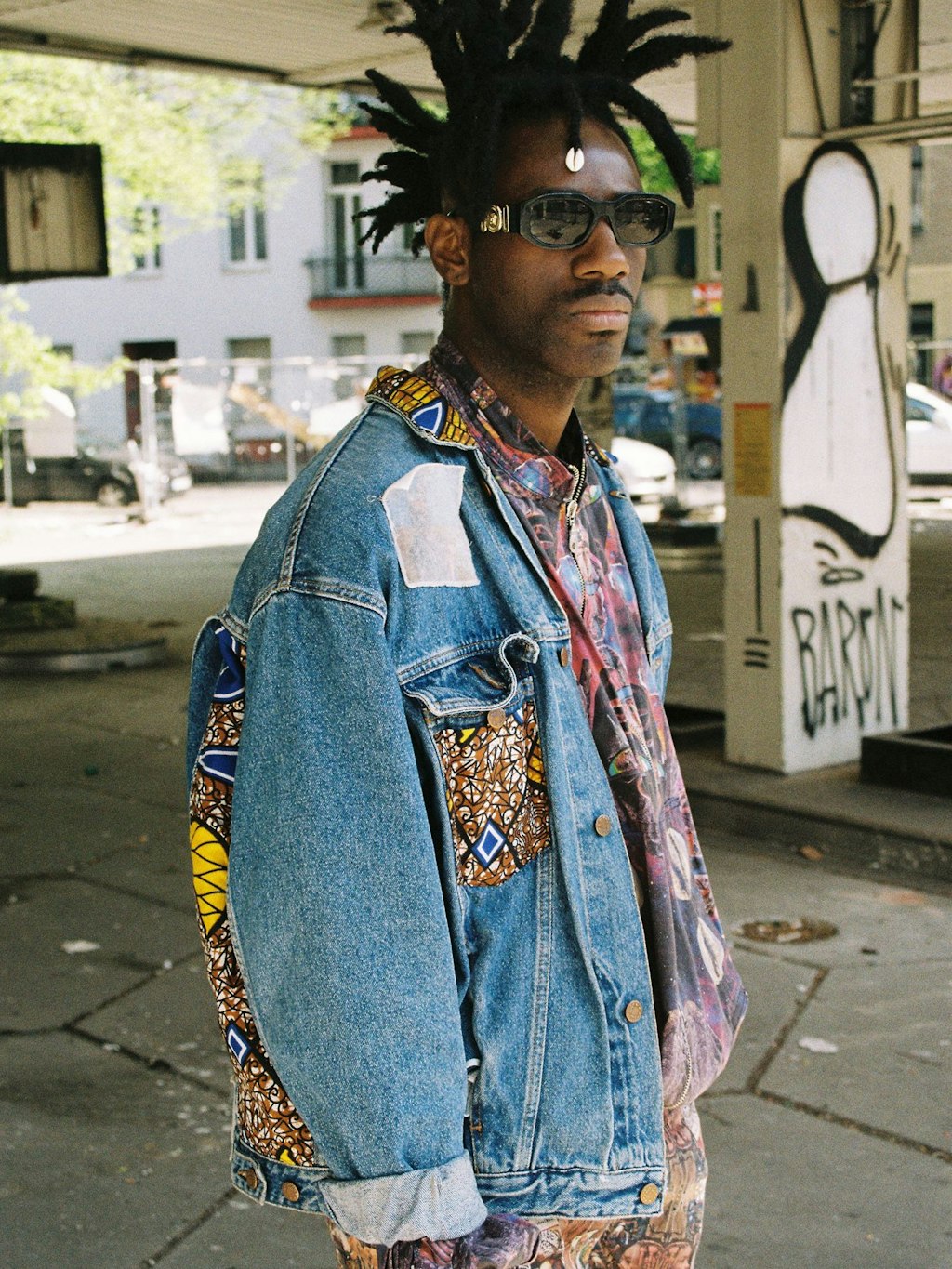 The ensemble's self-designed costumes, whose styles are based on Afro-futuristic collages by Exocé Kasongo, fit this as well. "He does it very frankly, as if he was telling a story," enthuses Astan KA. Kasongo's moves are based on the krump dance style, a dance style that originated in the African American community of Los Angeles and has found its way into the music videos of Missy Elliott and Madonna. During his performances, Kasongo lets his chest rise in a flash, swing his arms or drop to the ground during so-called ground motions. To take the photo, the Asphalt Djeli troupe pulled masks over their eyes, reminiscent of the film's heroes from space. The word asphalt as a component of their band name still refers to the good old highways – and it fits perfectly with the gas station.
"Once the sun goes down at the festival, we want to work with light and projection," says Diana Alajic. It looks dreamy. And when you hear it like that, you like to think with it of the scrap cables still hanging there, as well as the many kilograms of pigeon shit on the site floor. Diana Alajic and Simon Spanig are people who see not only what is possible, but also what is still possible. "It'll look a lot nicer then than it does now," Alagic laughs as we get past the shards of broken vodka bottles. They ding, as if they were also in the mood for sounds.
Kultur.Tanken, Saturday 21 May, 2 – 9:30 pm Address: Sonnenallee 9, corner of Hobrechtstrasse, free entry