Our brain is great, but it sometimes confuses us in everyday life. For example, why do we feel joy when the tube of toothpaste or cream is empty? Neuroscientist Professor Dr. Martin Curti explained this to us.
Summer or winter, fall or spring. Whether in hard times or in easy times, in deep stages or in shallow times. Can small pleasures and mood enhancers be uncomfortable in everyday life? The sun's rays give us a nice warm feeling on our skin. A fleeting smile indicates a silent understanding. A 50-cent coin on the sidewalk could have bought us a scoop of ice cream twenty years ago. An empty tube of toothpaste, hand cream, hair shampoo or coffee can be used until we can finally dispose of it or refill it with grateful satisfaction. Sometimes it's the little things that make life sweeter. But wait a minute? How about an empty tube of toothpaste cause joy? We asked neuroscientist Professor Dr. Martin Curti if he had an idea.
Almost an empty toothpaste occupies our future memories

"Actually, I am personally familiar with this phenomenon," says the professor. He suspects that he may be particularly familiar to a certain group of people or personality type: those who tend to be prepared and prefer to plan their future moves in advance. "My idea is that this feeling of euphoria or relief may come from the fact that the moment something runs out, we can flag it under it in the moment and free up the ability to plan."
According to Martin Courty, we or our brains are always busy planning ahead and managing our future – sometimes without even realizing it. The area responsible for this is at the front of our brain, in our frontal lobe, and is called future memory. "Most people usually think of memory directed to the past in which our memories are stored when they hear the term memory," says the neurobiologist, however, the primary and most important task of our memory is the regulation of the future. By visions or plans or, frivolously, with the determination to reconnect our girlfriend in ten minutes or turn off the garden water. Indeed, even our past memory – our back – serves primarily to enable us to plan and think about the future: after all, our experiences and memories are valuable data and references with which we can make predictions and assumptions about the future.
The advantages and uses of our retrospective memory, that is, our well-developed ability to organize for the future, are fairly straightforward: it enables us to take precautions and act with insight. For example, instead of overindulging in strawberries in summer, we can use some of them to make jam and thus fill a strawberry-free winter. Or we can switch to water after our second glass of wine because we have an appointment for exercise the next morning. We can split our money to last until the end of the month. And we can buy a new tube of toothpaste when the tube we're already using feels alarmingly light.
Energy cost planning

However, even coming up with such ideas and taking appropriate measures actually costs us energy. Our future memory takes up a lot of capacity because managing the future is cumbersome. Even when we don't do it on purpose, like when we run out of a tube of toothpaste. "Our brain takes notes on a mental diary in the frontal lobe, usually without directly noticing that something is going to end soon and that we will then have to organize supplies or actually put them at home," says the neuroscientist. Knowing this alone takes energy and storage space – since we are the kind of people who like to be well organized and for whom it is important to brush our teeth several times a day and use toothpaste. If we're already comfortable with improvising and experimenting, a tube of toothpaste that runs out might bother us less. Thus reducing the comfort or happiness of the tube that has run out.
Of course, if we know how happy we are with emptying toothpaste, creams, shampoos, and the like, other individual factors can also contribute to that feeling. For example, the fact that this annoying pressure outside the almost empty tube is finally over. Or we can replace something old and used with something new and unopened. However, according to Martin Korte's theory, the ability in our freed memory should play a role in most affected people.
A healthy balance between planning and spontaneity

As ingenious and useful our future memory is—and as much as it contributes to the fact that we still live on this planet and there are now several billion of us—if we give too much of our brains to it, it can backfire. Because the cognitive energy we use to plan and manage the future is lacking in our working memory, which we need, for example, to focus and focus on a moment. "Usually people who have a lot of plans and ideas for the future are especially at risk of being the ones who barely implement any of them because they are unable to organize the present," says the brain researcher. In addition, excessive planning can make us so inflexible that we are unable to deviate from our plans when the situation calls for it. "It is fundamentally important that we balance our lives between being open to spontaneity, living in the moment and planning for the future," says Martin Court. But if we often have fresh breath, we might already be on the right track.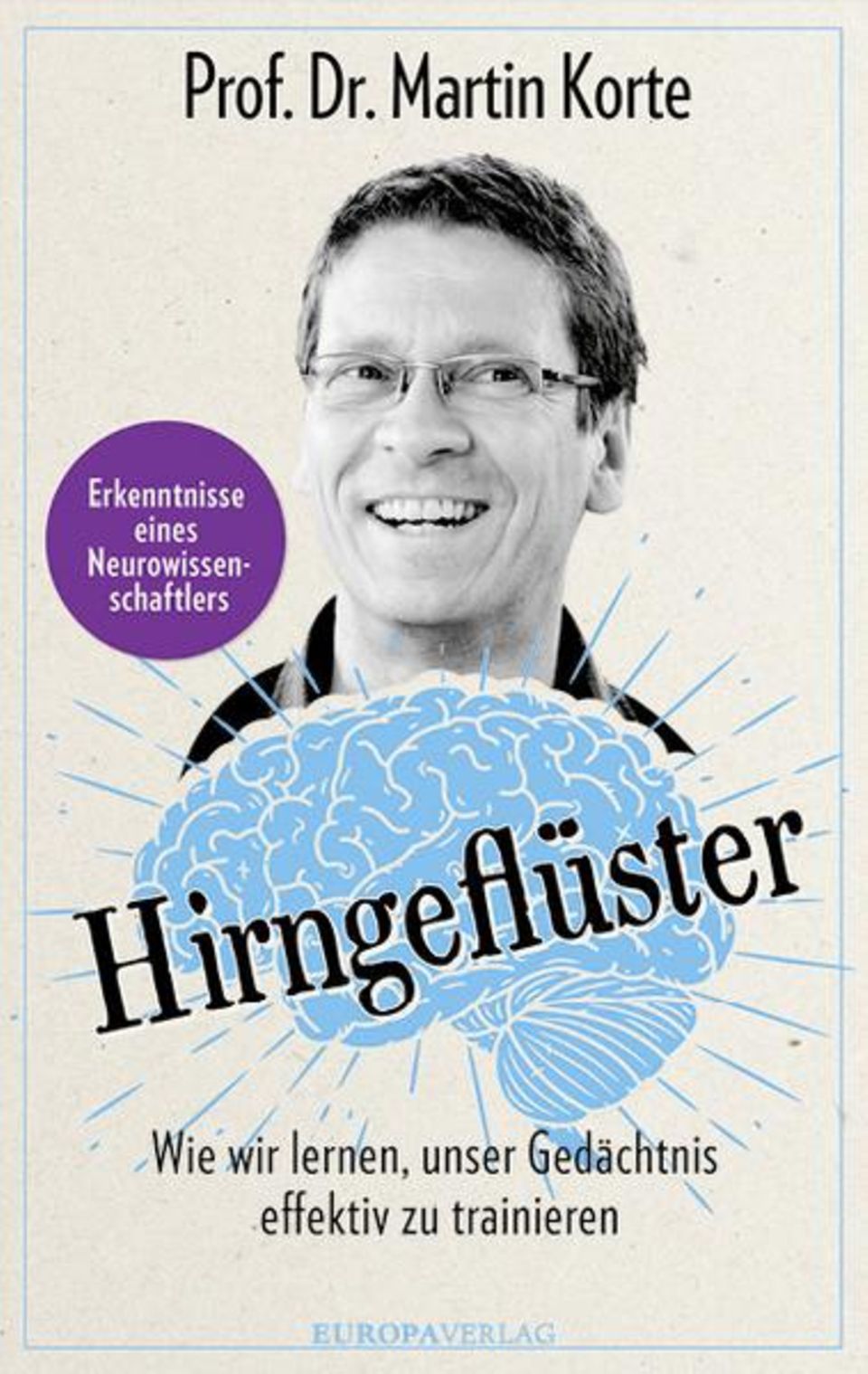 Prof. Dr. Martin Curti Neurobiologist and Head of the Department of "Cellular Neurobiology" at the Technical University of Braunschweig. His research focuses on the cellular basis of learning and memory and the interaction between the immune system and the brain in the development of Alzheimer's disease. In his books "Hirngeflüster", "We are memory" and "Jung im Kopf" he prepares the results of brain research relevant to everyday life and to a wide audience. TV viewers may know Martin Kurt from the RTL quiz show with Günther Jauch "Ben ich is smarter than…", for whom he developed the questions.
For our "Thought" column, from now on the neuroscientist will regularly address phenomena that baffle us in our daily lives and make us question ourselves. Do you want an explanation for such a phenomenon? Then you are welcome to send your proposed topic to our author via e-mail ([email protected]).
Bridget