The Xperia 1 IV will be available from mid-June as the new best-in-class smartphone from Sony. For the first time, a manufacturer has fitted a true zoom lens in a smartphone that offers a variable-adjustable focal length from 85 to 125 mm without the need for digital zoom in between. The new technology has its price: 1,399 euros.
So-called zoom lenses have been installed in smartphones so far only as fixed focal lengths that camera algorithms implement between digital zoom. This can be either between a wide angle and one telephoto or between two telephoto lenses. Samsung Galaxy S22 Ultra (test), for example, offers cameras with a focal length of 69 and 230 mm for long range. In this case, if a mid-range zoom is to be used, the 69mm lens must be zoomed digitally up to 229mm.
Early last year, Sony made initial efforts to cover two focal dimensions with just one camera. On the Xperia 1 III, the telephoto aperture can be adjusted to f/2.3 or f/2.8 for fixed focal lengths of 70 and 105mm with the same camera. However, digital zoom must also be performed between these two values ​​here.
Xperia 1 IV zooms in from 85 to 125mm
The Xperia 1 IV is now the world's first smartphone to use a true zoom lens that can be freely adjusted between 85mm and 125mm. For moving optics, Sony relies on the so-called periscope structure, because the moving lenses tilt to the side in the structure and the incident light is deflected through the prism. As for image quality, it doesn't matter if you're working with 85, 97, 102 or other focal lengths in the said range, as optical zoom is always used. As with the Xperia 1 III, the aperture ranges from f/2.3 (85mm) to f/2.8 (125mm). Sony once again worked with Zeiss to calibrate all cameras' lenses and their anti-reflective coating.
Each of the three cameras offer 12 megapixels
Sony continues to use digital zoom between the focal lengths of the 16mm ultra-wide-angle camera and the 24mm wide-angle camera, which range from 25 to 84mm and from 126 to 375mm. The manufacturer also promises to be able to switch between all cameras without recognizable transitions or jumps, for example when recording videos. Sony again uses three of its own Exmor RS sensors, each with a resolution of 12MP, but they have different sizes. 1 / 1.7 inch primary camera, 1 / 2.5 inch ultra wide angle camera and only 1 / 3.5 inch tele camera. The time-of-flight sensor is installed as the fourth "sensor" that gathers depth information for photographing people even in low-light conditions.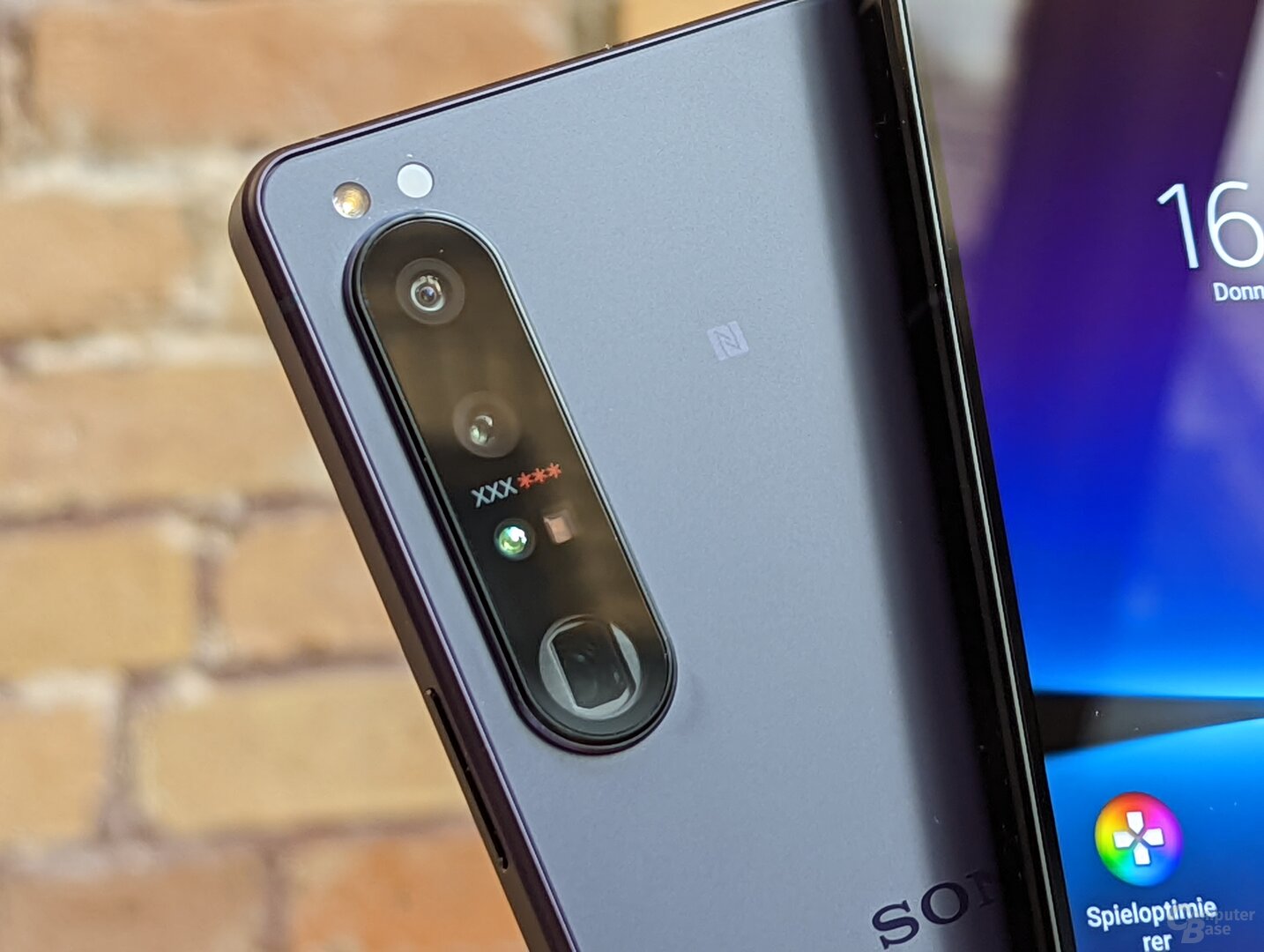 4K120 HDR Video Recording
Despite these different sensor sizes, Sony is committed to offering the same capabilities with each sensor. This includes, for example, a burst mode for photos at 20fps including 60 calculations (3 per frame) for autofocus (AF) and exposure (AE). Sony's Eye-AF, which works with humans and animals, is being used again. In addition, Sony allows video recording at up to 4K resolution with 120 frames per second and HDR on all cameras. In the regular camera app, the smartphone stops at 4K30, but additional settings are available in the Video Pro app. 4K120 mode can be used for smooth recording or 5x slow motion when downgraded to 24fps.
4K video also for the front camera
The front camera has also been upgraded and now offers 12MP instead of 8MP on a 1/2.9″ sensor instead of just 1/4″. For the first time, the smartphone also supports 4K video recordings including HDR (30fps) on the front. Sony is fitting the camera back into the screen frame and is one of the last manufacturers to do without a notch or notch in the screen. Sony uses identical bezels again to accommodate the status LED and two identical front-facing stereo speakers, which are said to be better than the Xperia 1 III across the entire frequency spectrum, but especially in the lower frequency range.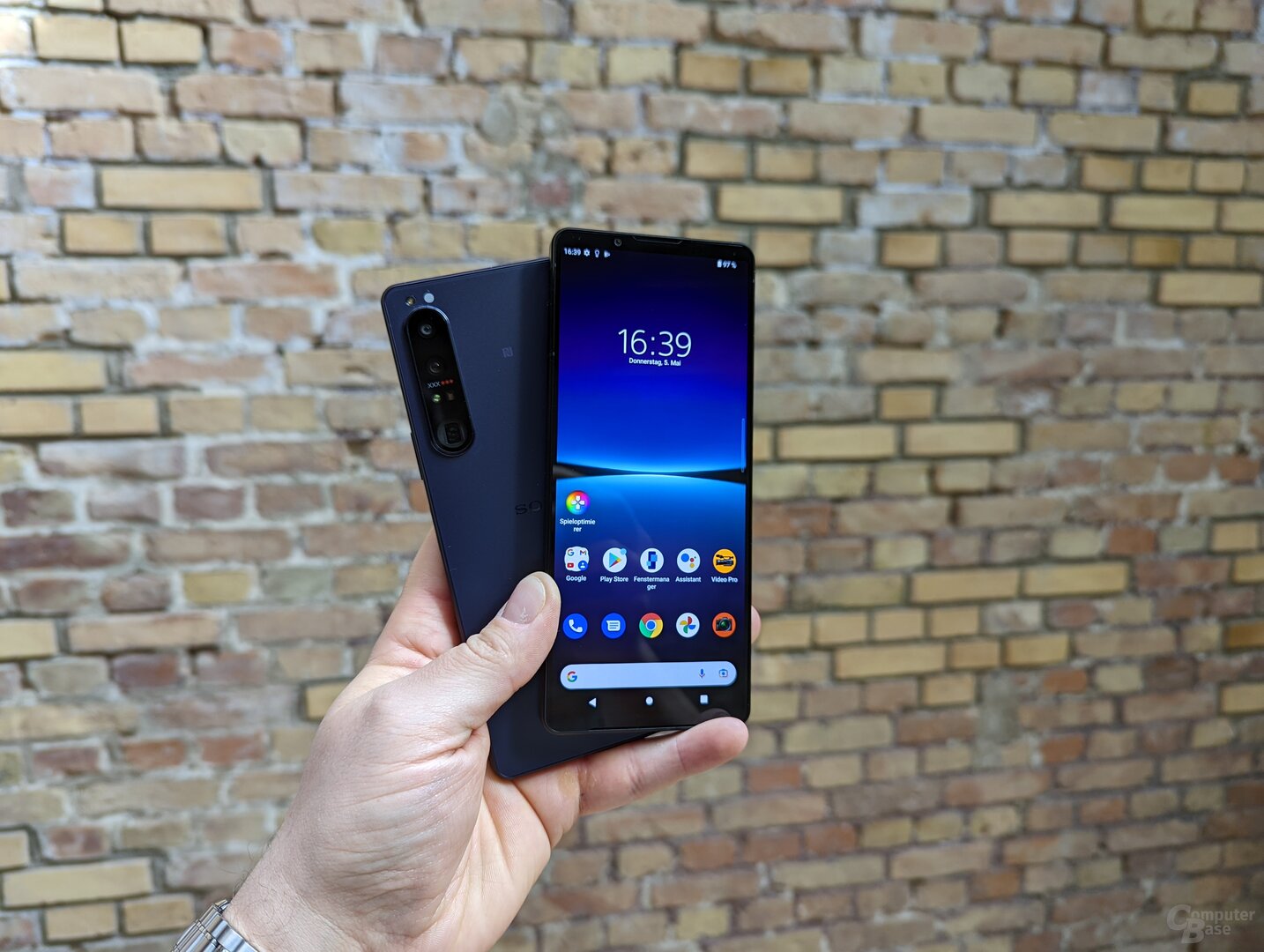 Cloud audio recordings are optimized
Speaking of audio: The Xperia 1 IV should also enable better audio recordings via the lower-quality microphone you'd normally use from smartphones. With "Music Pro", Sony now also offers a professional audio editing application that is compatible with the Photo and Video Pro application. However, the best quality is not created directly on the smartphone, but through a paid service from Sony in the cloud. The app itself works without a subscription, but if you want to record instruments and sing in better quality, you have to pay just under €5 per month. Sony promises to be able to use artificial intelligence to simulate its own C-800G condenser microphone, which costs about 10,000 euros, and the official "Sony Music Entertainment Studio" in the cloud – doubts are justified.
OLED display in 21:9 بتنسيق format
The visual part is handled by a 6.5-inch OLED display in a 21:9 format with a corresponding 4K resolution of 3840 x 1644 pixels. Again, the board can run at up to 120Hz and offers a touch sampling rate of 240Hz. This year, the screen is said to offer 50 percent higher brightness, which means 840 cd/m² this time compared to 560 cd/m² last year. Peak brightness should reach 1,000 cd/m² in small image areas, Sony explained in an initial discussion.
Bravia Core launched for smartphones
Appropriate content can be made available, among other things, through its own streaming service, Bravia Core, which Sony is expanding to smartphones with the Xperia 1 IV. Bravia Core delivers movies from its studio in 4K and HDR with a particularly high data rate of 80Mbit/s, which should take advantage of the quality. However, Sony has lowered the bitrate to 40Mbit/s especially for smartphones. The Bravia Core comes with the Xperia 1 IV free for one year and five movies can be downloaded for free and watched offline permanently even after this free period. There are no pricing for the Bravia Core yet, because the 12- or 24-month-old was offered with 5 or 10 movies in a bundle with TVs. Sony explained that different free periods can be added when purchasing multiple products.
Snapdragon 8 Gen 1, 12GB RAM, 256GB
The Xperia 1 IV is powered by Qualcomm's Snapdragon 8 Gen 1 which Sony bundles with 12GB LPDDR5 and 256GB UFS 3.1, which can be expanded up to 1TB with a microSD card. In the European model, there is space in the SIM slot for a nano-SIM and a microSD card, and another SIM can be stored on the built-in eSIM.
The battery grows to 5000 mAh
Although the smartphone has the same dimensions of 71.0 x 165.0 x 8.20 mm and is 2 grams lighter, this year the battery is about 11 percent larger at 5,000 mAh. It should be 50 percent recoverable in 30 minutes with 30W fast charging, but Sony no longer included a power supply unit with the smartphone this year either. Buyers will no longer find a USB-C cable in the box. The Xperia 1 IV is still IP68 certified and is protected by Gorilla Glass Victus on the front and back.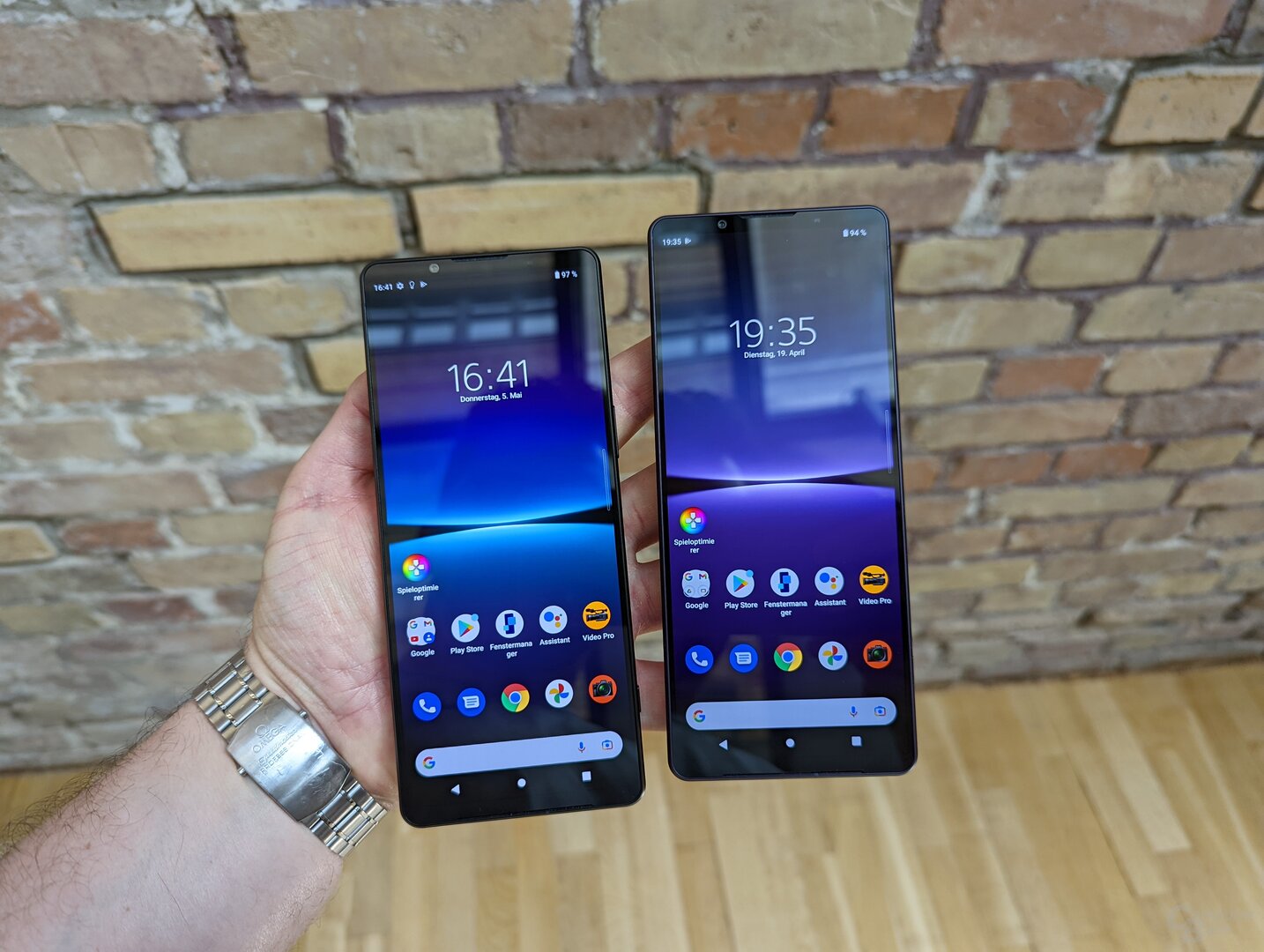 3.5 mm jack and broadcast add-ons
Additional functions for the Xperia 1 IV are a 3.5 mm jack, "Low Gamma Raiser", equalizer and improved voice chat especially for gaming and for this area, "Power Control for Heat Sup", which is activated when gaming while charging The cable ensures that power is supplied to the device directly instead of of charging the battery, which is intended to reduce thermal load. Players also get a recording feature to keep the last 30 seconds of a screen capture in memory for sharing. Additionally, live streaming from games is supported. Sony's Video Pro app allows vloggers to access YouTube live streams without the usual 1,000 subscribers.
Pre-orders will receive the WH-1000XM4 ANC Headphones
After the presentation, Sony has already started pre-sale the Xperia 1 IV at a price of 1,399 euros in black, white and violet colors. As part of a pre-order that will officially start until mid-June, buyers will receive the WH-1000XM4 over-ear headphones (test) worth €299 (RRP) for free. Xperia 1 IV comes with Android 12 and will be updated for three years.
ComputerBase received information about this item from Sony under a non-disclosure agreement. The only requirement was the earliest possible publication date.