Even if it has weaknesses: "Star Wars Episode 3: Revenge of the Sith" is my favorite movie from the star saga. The blockbuster will premiere Friday at 8:15 p.m. on ProSieben. Time for a passionate declaration of love!
+++ opinion +++
Revenge of the Sith is a very special Star Wars movie for me. Because while I consider the original trilogy to be more rounded and less error-prone, "Episode 3" takes the bulk of all the pieces of the blockbuster saga in my heart. On Friday, May 13, 2022, "The Revenge of the Sith" will be shown again on ProSieben at 8:15 PM.
This TV broadcast comes just in time as a setting or a memory refresher for the upcoming "Obi-Wan Kenobi" series, but it's also completely independent of it. The tragic climax of the entire Skywalker series is a very cool moviewhich you can of course stream via Disney+ at any time.
>guardian "Star Wars: Revenge of the Sith" on Disney +*
This is what Star Wars: Episode 3 is all about
For years, clone soldiers and Jedi on the side of the Galactic Republic waged a bitter war against the enemy's separatist robot army. When Chancellor Palpatine (Ian McDermid) is kidnapped by robotic leader General Grievous (voiced by Matthew Wood) and Jedi Count Dooku (Christopher Lee) who is transformed into a Sith, Obi-Wan Kenobi (Ewan McGregor) and Anakin Skywalker (Hayden Christensen) are sent to save him. What the Jedi don't know is that there is a great conspiracy behind all this, which is revealed only too late…
This is why prequels are so special to me
As someone born in the mid-90s, the Star Wars prequel came into being when I was a kid. I saw the original trilogy back then, but for me it was always movies from a completely different and intangible time. The adventures of Luke Skywalker, Princess Leia, and Han Solo are absolutely wonderful, but I look at them first and foremost as I look at other classic films: with amazement and respect for the massive creative endeavors that have produced these incredible adventures on screen. Love for these films comes second.
My passion for Star Wars stems more from prequels instead. Episode 1 was the first Star Wars movie I'd ever seen, and I had LEGO spaceships from the movie and my older brother played Nintendo 64 Episode 1: Racer up and down for a while. My nostalgia for epic superstars is captured in this trilogy. But despite my strong connection to the Star Wars prequels, there are also some pesky eyes in The Phantom Menace and Attack of the Clones that really darken my rose-tinted glasses: Jar-Jar-Binks take up too much space in Part 1 and the love story between Anakin And Padmé in Part 2 is stifling, to name the worst flaws…
But in the third part, these problems are limited and can easily be compensated for by positive aspects: Revenge of the Sith is so full of iconic moments, memorable quotes, and emotional conflict that I can't help but rank above the originals on my personal bestseller list.
Many attributes of revenge of the Sith
+++ Caution, spoilers +++
When I think of Revenge of the Sith, I think of Emperor Palpatine, one of the most cunning villains in cinema history, portrayed by Ian McDermid enjoying his life. "PAAUUWWWAAA UNLIMITED!!!" Screams and smashes well at puzzling Mace Windu aka Samuel "Badass Motherfucker" Jackson.
I think of the heartbreaking relationship between Obi-Wan, with a beautiful beard, is portrayed by the brilliant and intelligent Ewan McGregorand Padawan, the supposed savior of Anakin, whose emotional turmoil eventually causes disaster for him and the entire galaxy.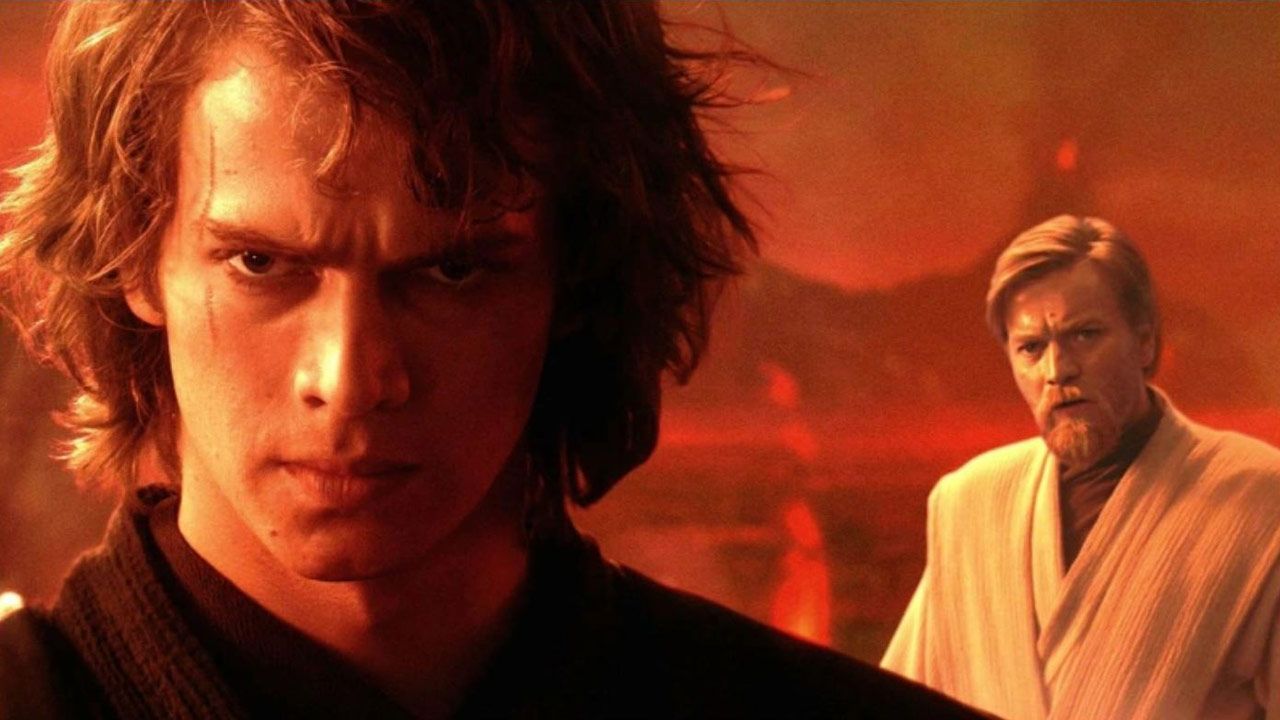 Thinking about the Jedi genocide and Anakin's Darth Vader rampage that killed us Absolutely unusual cruelty for mainstream movies Introduced and thus offers an alternative to always the same happy endings (since then, only "Avengers: Infinity War" has had a similar effect, with mass murder carried out in a more sophisticated way).
But I also think of the cowardly pity, the eye-catching lightsaber duels, the occasional flowery dialogue, which George Lucas celebrates so charmingly and relentlessly that I wouldn't have it any other way—and not just because it's these supposed flaws that make us Some of the best memes in movie history Which I still quote at every opportunity today.
"Revenge of the Sith" isn't a slick, heart-wrenching thriller that rolled off the assembly line at a Hollywood dream factory, but An empty space scene between Shakespeare's tragedy and the movie Bgrew out of the vision of a one-of-a-kind filmmaker, not the calculus of a multi-billion dollar corporation.
The fact that there is one aspect or another that I haven't found entirely successful is just a tiny drop of bitterness on the hot desert sands of Tatooine. Revenge of the Sith has added more to the Star Wars universe than any other movie after it.
Finally with Darth Vader! The new Obi-Wan series trailer offers a pure "Star Wars" feel.
*This Disney+ link is an affiliate link. By subscribing via this link, you support FILMSTARTS. This has no effect on the price.