Fabio Quartararo was unable to improve at the end of FP2 at Le Mans because he crashed into traffic. The Yamaha star and world championship leader understands nothing about his fellow MotoGP cruising around.
"It was a good day because the speed was really good. In the morning I felt very good, in the afternoon again," Fabio Quartaro said after the first day at his home GP. On the timelines, he finished sixth after FP2, 0.492 seconds ahead of Enea Bastianini. But the World Cup leader doesn't let that bother him.
"We tried something in round two in FP2 and then there was just too much traffic on the track, and also the chase times. I couldn't get any better. It was good to collect some data for tomorrow. I feel like that was very important and fun. The Diablo said that overall it was a good day.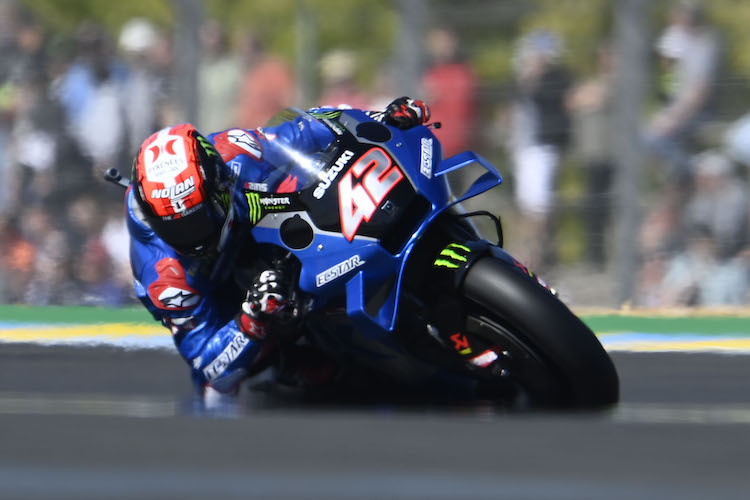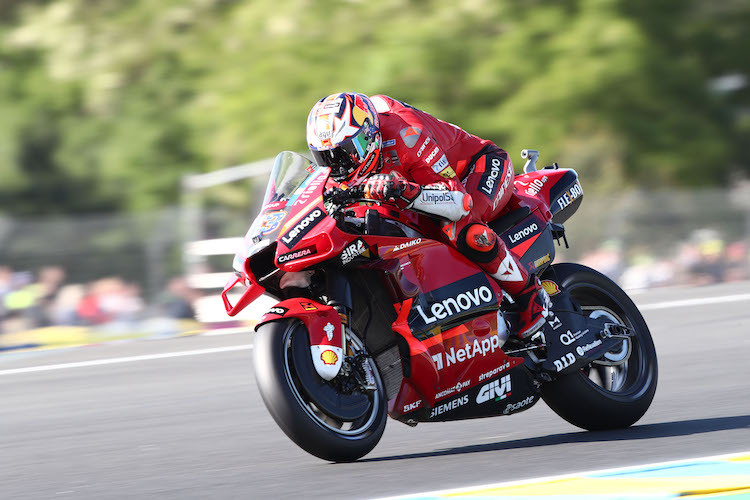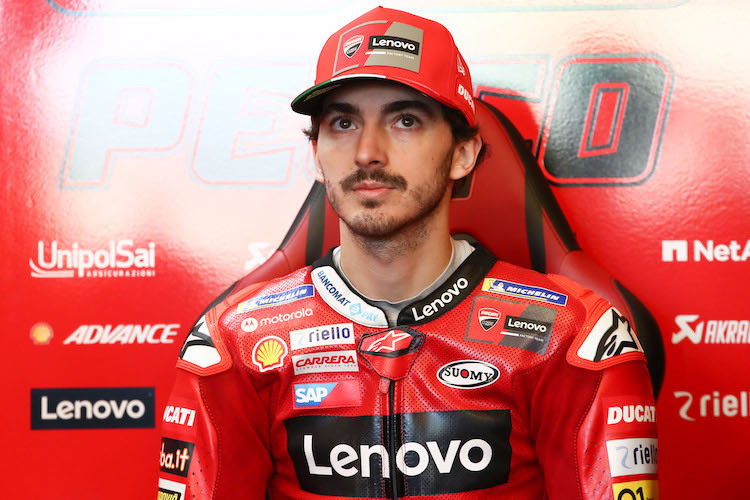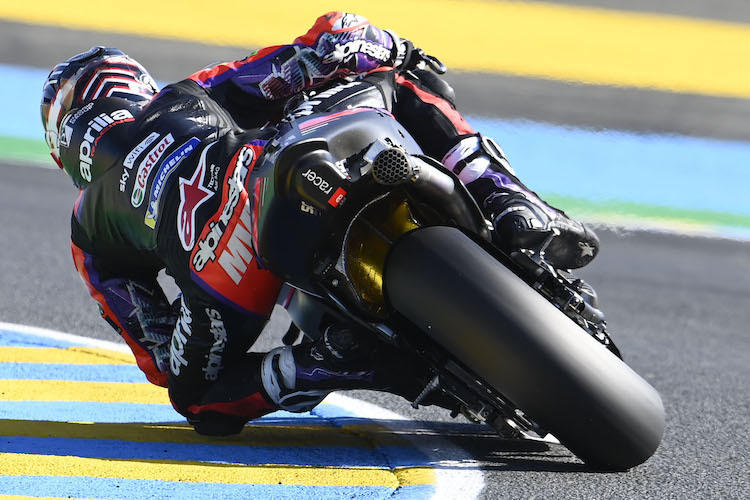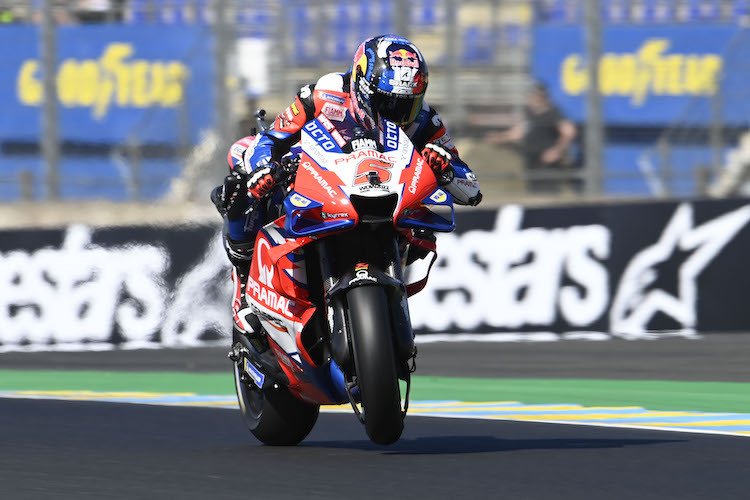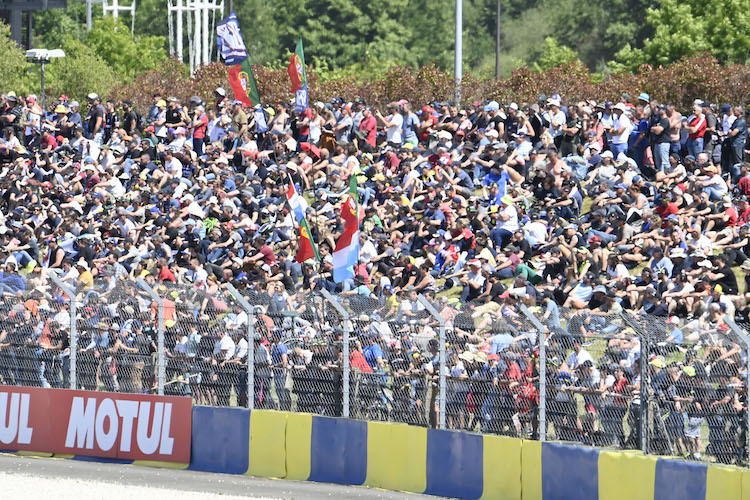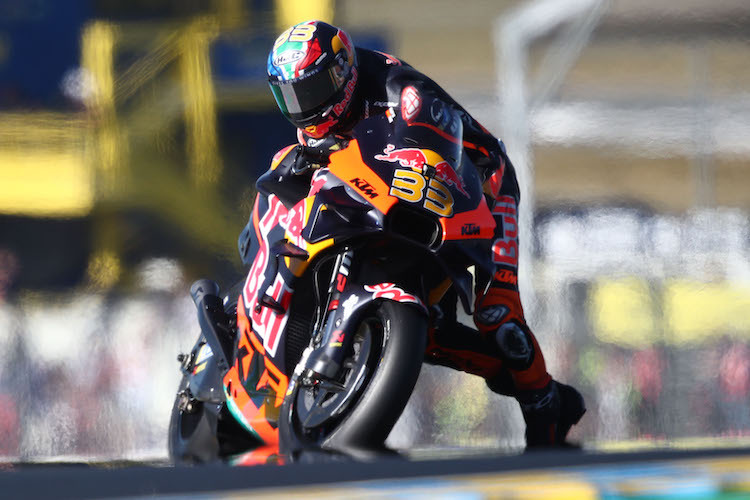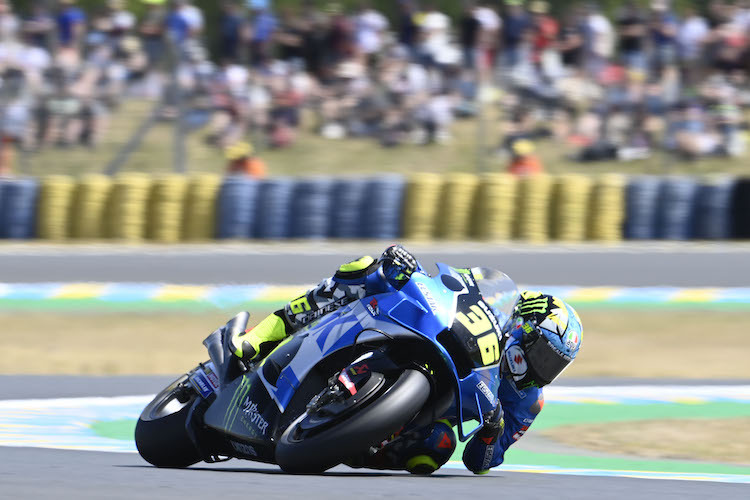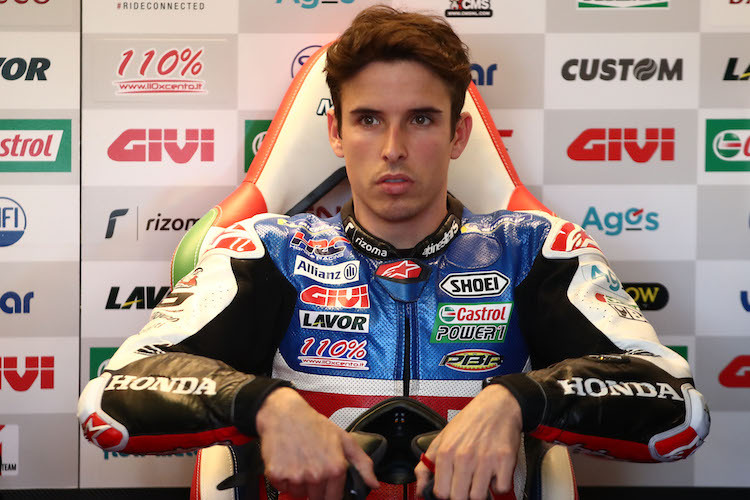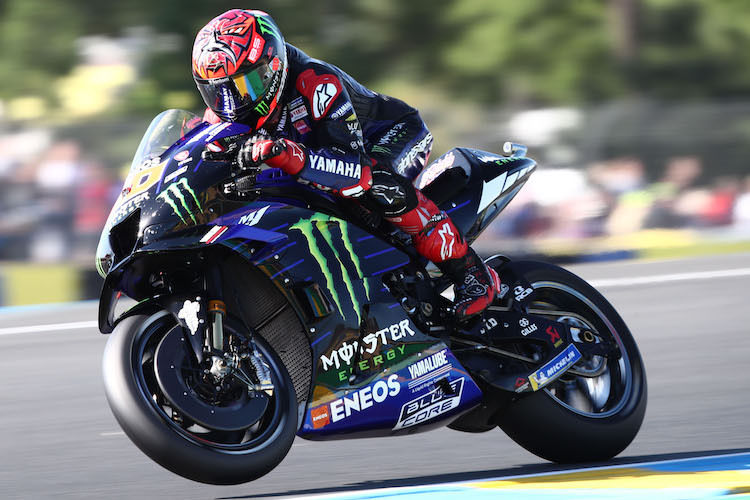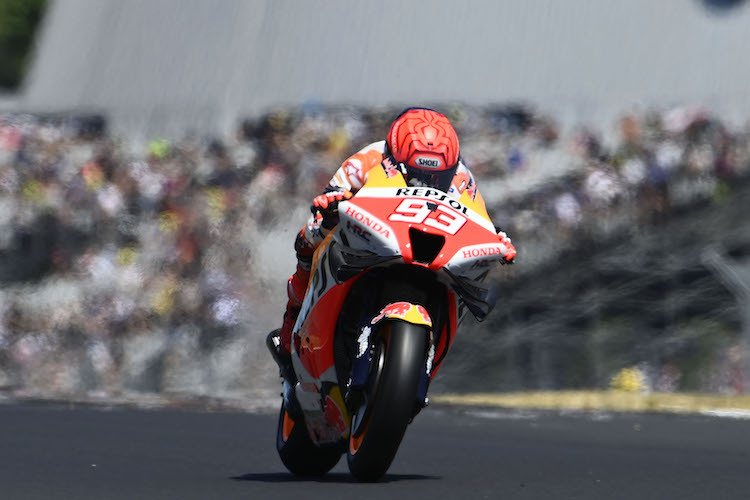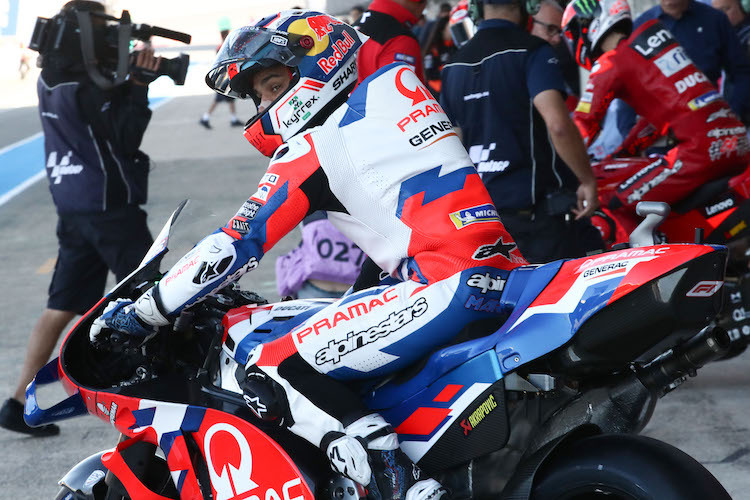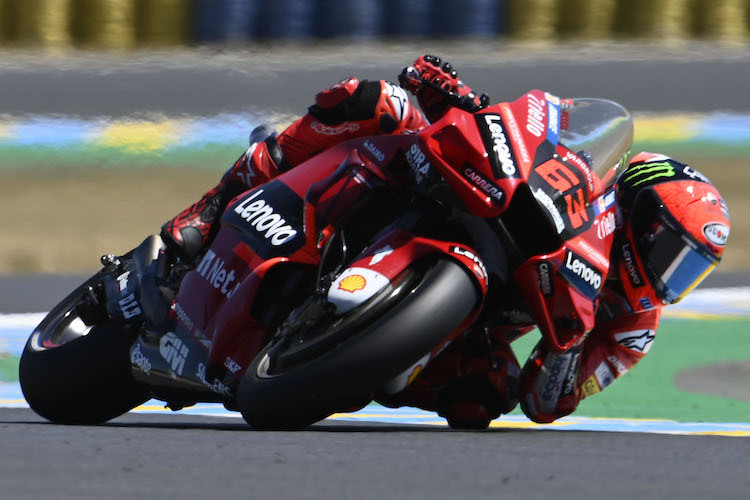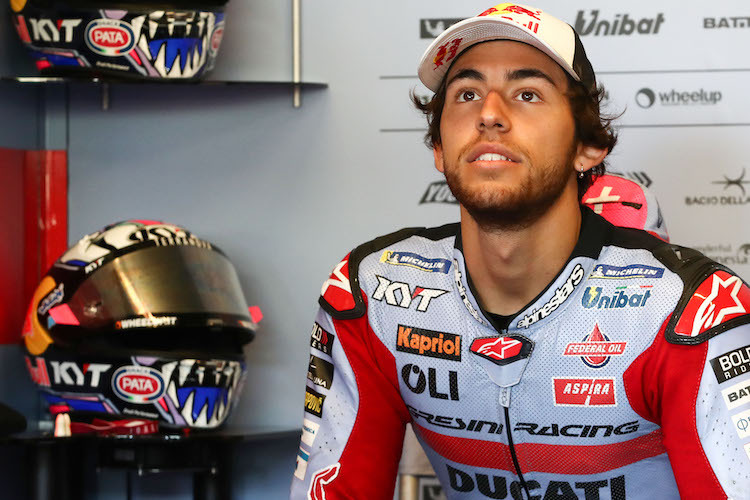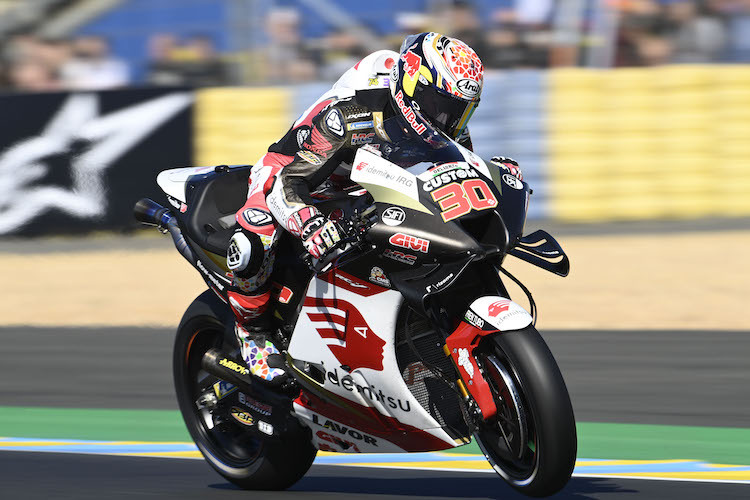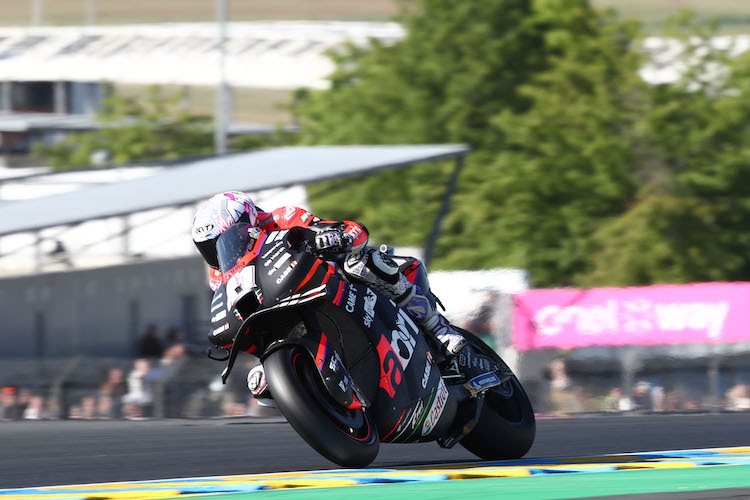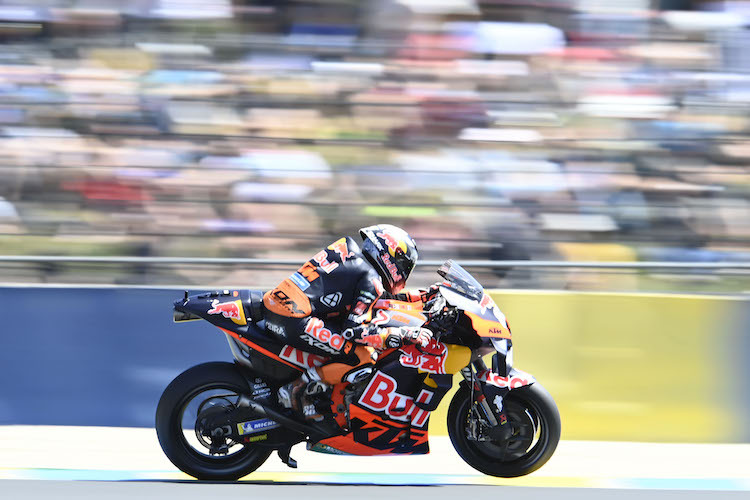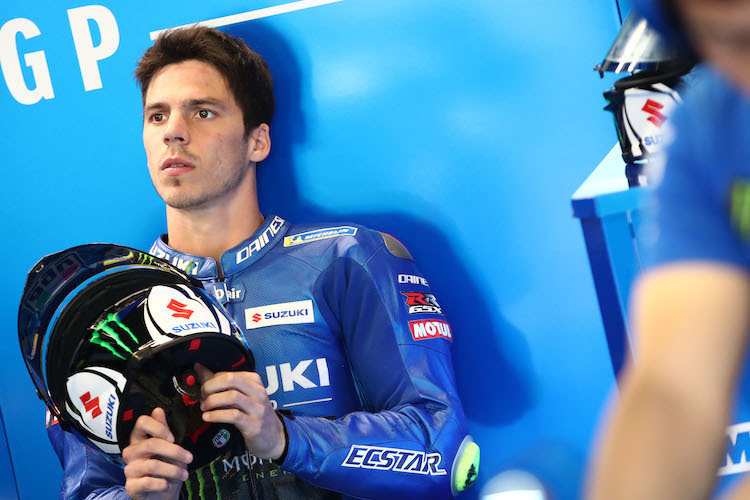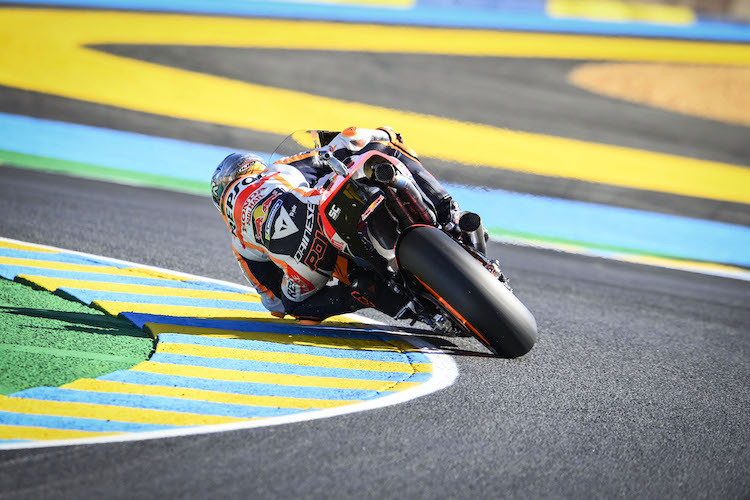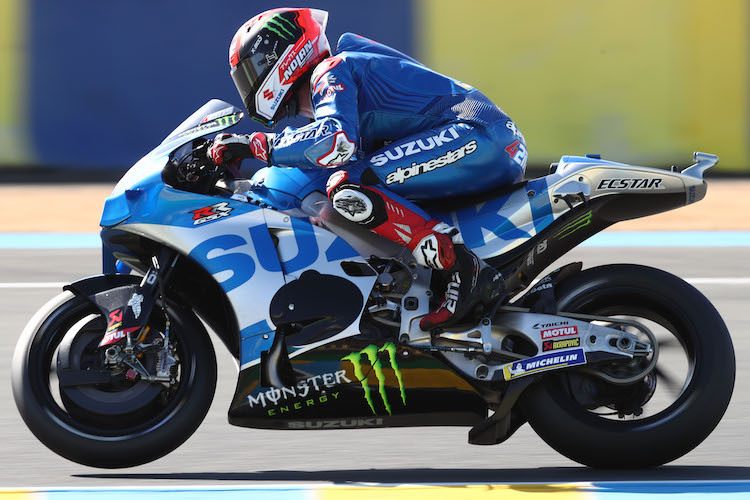 When asked, the Yamaha star revealed: "I tested the new swingarm in FP2. The comments were similar to Jerez – it's okay, but you don't know in the end if it's actually better or not. No obvious differences, but the feel is different. It's better when The braking, but more aggressive and then more difficult on delivery… We'll analyze the data now, but my first impression is that tomorrow we'll stick to the standard swingarm. I'd rather stick with something I'm 100 percent sure of."
Back in traffic: You often see scenes like the Moto3 class at MotoGP, when people are cruising around and waiting on the track before chasing times. Could this be a problem? "Yes, it is indeed a problem," Quartaro replied. "When the drivers look at you and stay on the line…if someone misses, you don't have to stay in the middle of the track. And when I was in Moto3, the MotoGP riders were role models for me. If we start with that, the same thing will happen in Moto3. There are many penalties in a class Moto3, but in MotoGP there was never a penalty. I think they should be tougher in MotoGP with penalties," the 23-year-old French demanded.
MotoGP and Le Mans combined timings after FP2 (May 15):
1. Bastianini, Ducati, 1: 31.148 min
2. Alex Espargaro, Aprilia, +0.202 seconds
3. Rins, Suzuki, +0.297
4. Zarco, Ducati +0.360.360
5. Bagnaya, Ducati +0.487
6. Quartararo, Yamaha +0.492
7. Brad Bender, KTM, +0.509.00
8. MIR, Suzuki, +0.518
9- Paul Espargaro, Honda +0.623
10. Martin, Ducati +0.764
11. Miller, Ducati, +0.766.200
12. Morbidley, Yamaha +0.877
13. Vinales, Aprilia +0.903
14- Marini, Ducati, +0.980
15. Marc Marquez, Honda, +1.005
16. Nakagami, Honda +1.017
17. Di Gianantonio, Ducati, +1127
18. Besicchi, Ducati, +1.166
19. Alex Marquez, Honda +1.357
20. Dovizioso, Yamaha, +1.388
21. Oliveira, KTM, +1.547
22. Gardner, KTM, +1.589
23. Fernandez, KTM +2.409
24. Darren Bender, Yamaha +2,413
MotoGP result, Le Mans, FP2:
1. Bastianini, Ducati, 1: 31.148 min
2. Alex Espargaro, Aprilia, +0.202 seconds
3. Rins, Suzuki, +0.297
4. Zarco, Ducati +0.360.360
5. Bagnaya, Ducati +0.487
6. Quartararo, Yamaha +0.492
7. Brad Bender, KTM, +0.509.00
8. MIR, Suzuki, +0.518
9. Martin, Ducati +0.764
10- Miller, Ducati, +0.766.000
11. Morbidley, Yamaha +0.877
12. Vinales, Aprilia, +0.903
13. Paul Espargaro, Honda +0.928
14. Marc Marquez, Honda +1.005
15. Di Gianantonio, Ducati, +1.127
16. Bezzecchi, Ducati, +1,166
17- Marini, Ducati, +1,268
18. Alex Marquez, Honda +1.357
19. Dovizioso, Yamaha +1.388
20. Oliveira, KTM, +1.547
21. Gardner, KTM, +1.589
22. Nakagami, Honda +2,249
23. Fernandez, KTM +2.409
24. Darren Bender, Yamaha +2,413