Metaverse has virtual showrooms available to you 24 hours a day, 365 days a year. Now is the time to get going, says David Kane, CEO and co-founder of Bigtincan.
The advent of Metaverse and Web 3.0 represents an exciting time for the future of sales empowerment. Put aside boring product offerings and static training materials. Say goodbye to outdated sales portals and outdated LMS systems. Forget the old-fashioned sales-empowerment textbooks, custom-training approach. The evolution of digital innovations opens up many pioneering opportunities for distributors.
Forbes and JPMorgan predict that Metaverse will gain a foothold in every major market segment over the next few years. This, in turn, brings with it a potential annual profit of $1 trillion. According to a recent report by KPMG Pulse, nearly two-thirds of consumers are now familiar with Metaverse. They are willing to use it to interact with brands.
As interactions between seller and buyer become increasingly digital, the buying experience of the future will take place in the Metaverse. Accordingly, B2B sellers need the right sales enablers and training to proactively engage prospects in a virtual environment.
This is where business-ready Web 3.0 technologies come into play. It enables sellers to offer great and personalized virtual shopping experiences. This in turn leads to smart buying decisions and brand loyalty.
The pervasive noise surrounding the Metaverse turned it into a confusing phenomenon. However, from a sales enablement perspective, the concept behind it is surprisingly simple. It is a continuous virtual ecosystem where brands and customers can interact with each other through the use of Web 3.0 augmented reality (XR) technologies. They include, for example:
Virtual Reality (VR): An immersive, fully rendered digital environment that replaces the real-life environment.
Augmented Reality (AR): An interactive experience where digital content is placed in real environments.
Mixed Reality (MR): A seamless blend of AR and VR where physical and virtual environments coexist in real time.
Gartner predicts that over the next five years, one in four people will spend at least an hour a day on metaverses. Either for work, shopping, educating yourself or just entertainment. In addition, 30% of global companies will provide products and services to Metaverse. The companies that were the first to realize the potential of XR to enable sales today will be the first to benefit tomorrow.
By incorporating XR technologies into customer-facing sales content, sellers can interactively engage buyers for a deeper understanding. Instead of traditional sales content and product offerings that don't adequately inform customers, XR technologies bring products to life. They include 3D models and immersive virtual displays that encourage multisensory learning.
With AI-powered virtual showrooms, sellers can use augmented and virtual reality to create, manage, and deliver sales content. This allows buyers to interact with the products as if they were right in front of them.
Since there are virtual showrooms in the Metaverse, they are available 24 hours a day, 365 days a year. This allows buyers to learn at their own pace when the time is right for them. The unparalleled level of personalization and deep shopper engagement can help simplify complex purchasing decisions.
In a similar area, Web 3.0 technologies can help companies develop virtual sales teams. This is possible through interactive training built into the sales platform. Then the sales team is immediately ready to sell. MR-Driven 3D content essentially recreates the interaction with buyers that salespeople will experience in the Metaverse. This allows them to practice communication techniques and tactics that encourage positive customer engagement.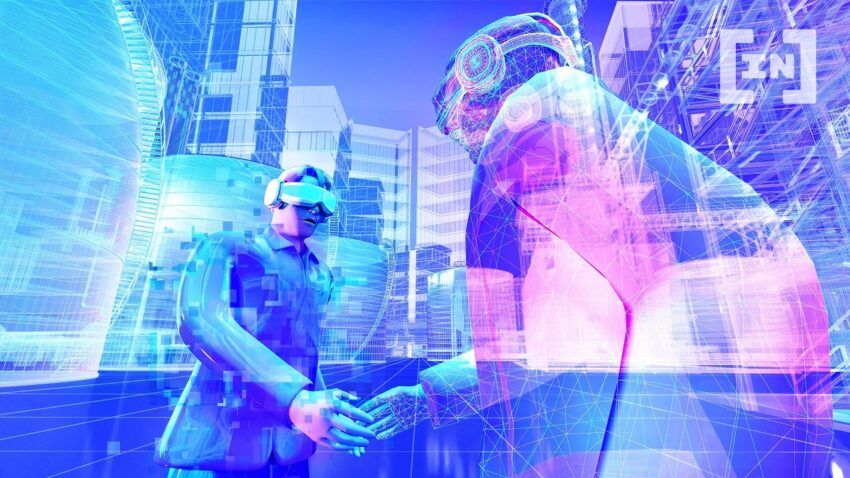 Each simulation is customized to an individual vendor and tracked in real time. AI-driven language analysts evaluate performance. Managers can then use automated insights to deliver personalized coaching to improve professional development.
From engaging buyers through virtual product offerings to training sellers through interactive training content, XR Tools add value to any business. It should be an essential part of any sales enablement platform. Metaverse is already on the horizon. Make sure your business is ready to take advantage of it.
About the author

David Kane is CEO and Co-Founder of Bigtincan, one of the world's leading sales enablement automation companies. With over 20 years of experience in B2B and B2C technologies, Keane is on a mission to help global brands shape the future of shopping experiences with AI-powered sales solutions. His vision and leadership propelled the Bigtincan to a rapid ascent. From a startup in 2010 to a leading publicly traded company with over $100 million in revenue in 2021. Prior to Bigtincan, Ken founded Quadtel Asia in Singapore and Veritel Wireless in Australia. He also worked for the web startup Kgrind.com, where he has grown and run businesses across three continents.
Originally from Australia, Keane earned his Bachelor's degree in Economics from the Australian National University, then completed his Master's degree in Management from Macquarie University.
Not giving an opinion
All information on our website has been researched to the best of our knowledge and belief. Press contributions are for general information purposes only. Any action the reader takes based on the information on our website is entirely at his or her own risk.