The corners of the world that most people hardly know exist: Christoph Ransmayr saw and captured them. The Austrian author has been writing for decades about the high mountains and ice masses of the Arctic, about Easter Island and the vastness of the universe. What does he find outside? An encounter with a restless man who suffered from homesickness as a child.
Christopher Ransmeyer
writer

Open the people box
Close the person's box


Christoph Ransmayer is an Austrian writer. The 68-year-old studied philosophy and ethnology, worked as a culture editor and has been a freelance author since 1982. The semi-nomads live in Vienna. His latest publication: Der Valmeister. A Brief History of the Murder.
SRF: During the pandemic, a saying by Blaise Pascal has gone viral: Man's greatest misfortune comes from not being able to stay in a room. You see it differently: Does adversity come from sitting too much?
Christoph Ransmayr: I think so. I consider the terrible prejudices that are cooked in rotting rooms dangerous. I've always thought that something transcendental terrified me and caused me pain. But I'm heading towards something that has a lot to gain. It is the interest and affection in another person's life.
You can also read about it. However, there should always be someone to try it out and make it concrete to others.
What is the theme of travel for you?
To find the way to people. Whether they sit before me in my town and tell me, like refugees, what misery or good fortune they have come from. Or whether I meet her because I want to do a search for a class on the east coast of Sri Lanka, and I don't care to do so with a warring faction. It's all about the way to people.
But the path to people is often lined with prejudices.
There is often a great fear of what might happen to me while traveling. For example, the Kampas in eastern Tibet, who are seen as warlike and powerful. But then you just sit there with these people and none of what you were afraid of happens. Prejudice, so to speak, is on fire in the Bedouin camp.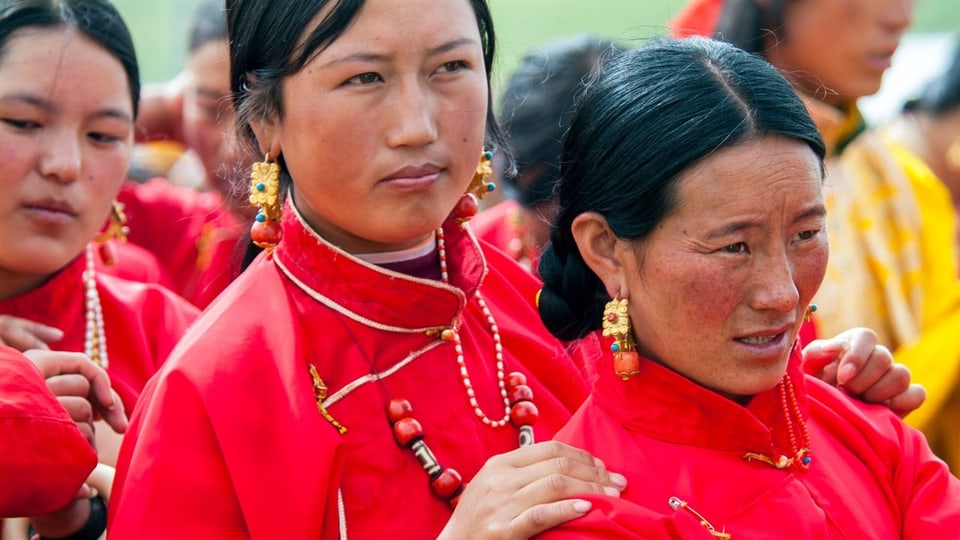 In your book, The Flying Mountain, you wrote about the search for a "steady place under a steady sky." It looks like heaven is lost. Is this something you look for on the go?
Much of our longing for a place or country where we feel completely safe and free from any threat. There is a wonderful saying by Ernst Bloch, with which he concludes "The Principle of Hope": "Home is something that everyone seems to have in their childhood, and where no one has been before."
Exactly where I accepted the threat and loneliness, an incredible happiness arose.
What one considers the most familiar is gradually becoming a utopia, elusive and thus almost the idea of ​​heaven.
How did your desire to travel come about?
Perhaps this was the result of battling my intense homesickness. I was so homesick that tears rolled down my eyes as soon as I lost sight of the cross on the church tower in my village in the foothills of the Alps in Upper Austria.
No matter where you are: there is someone out there to catch up.
At some point I discovered that amazing happiness can appear exactly where I originally assumed threat, helplessness, and loneliness. You are fortunate to find that no matter where you are, there is always somewhere to fall in with confidence. Someone is there to catch up with you.
You once said that your tombstone should say "up and out". Doesn't this sound like final peace?
There is neither. We are as in one or the other of the smallest brick perhaps of Tutankhamun or even an older ruler, or of a carpet weaver or flutist.
What happens to us when we dissolve as we are is the beginning of a process that leads to a different set. This may not be much consolation, but it's better than nothing.
Interviewed by Olivia Rollin.