When Chancellor Olaf Schultz announced the construction of two LNG terminals to import LNG after the outbreak of the Ukraine War, he designated two locations: Brunsbüttel and Wilhelmshaven should make Germany less dependent on gas from Russia. But under these projects, a LNG plant is also being prepared in Stade, Lower Saxony – on the doorstep of one of the country's largest energy consumers.
The chemical industry needs a lot of energy
The American chemical company Dow has an important location in Stade. According to the company, about three million tons of chemicals are produced there every year. This costs energy. Lots of energy. According to Dow, it used about 4.5 TWh of electricity in Stade in 2020. This corresponds to 0.8 percent of Germany's electricity consumption – or the annual consumption of nearly one million private homes.
According to the Federation of Chemical Industries (VCI), more than 10 percent of electricity consumption in Germany is due to chemicals and pharmaceuticals, and gas consumption is up to 15 percent.
The new Ruhr area
True, Dow itself does not buy any gas directly from Russia. But the Prime Minister of Lower Saxony, Stefan Weil, feels the positioning advantage of his state in bringing together the coast and industry. After all, the construction of the new LNG infrastructure is also an economic factor. Representatives of the regional energy industry are already talking about Lower Saxony as the new Ruhr region, but only cleanly.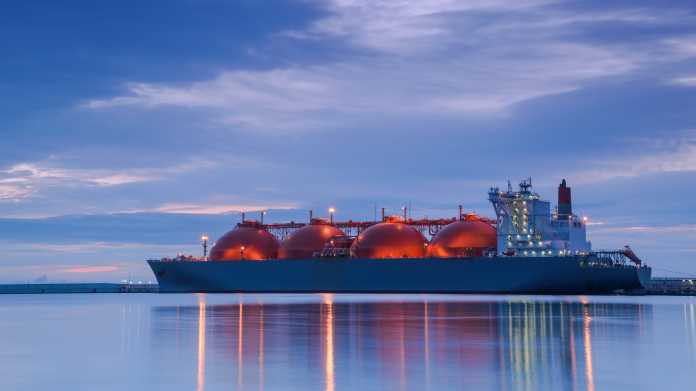 "In theory, we could have several stations in Lower Saxony operational by 2025 so that 100 percent of Russian gas can be offset in the federal republic," said the SPD politician, putting his country in the right light before A few weeks. With Wilhelmshaven, Lower Saxony already has a station fixed on the hook. But Will thinks it doesn't have to stop there. "Stade has the huge advantage that it is connected almost directly to the public grid and that one percent of German electricity consumption at Dow Chemical is directly behind the bulkhead."
Behind the dam, that means: in a port about 50 kilometers west of Hamburg and in the middle of an industrial zone, where another 800 people work in the chemical industry as well as 1,100 Dow employees. An industry in which Dow's energy-intensive manufacturing is no exception.
Dow's consortium for LNG terminal
And where much is consumed, much must arrive, so the logic of Lower Saxony. The reasoning that is now also supported in Berlin. In any case, Stade is a suitable location for LNG imports, Federal Economy Minister Robert Habeck said recently. "Operators are working there constantly and they are very much pushing the project forward," the green politician said after visiting the Wilhelmshaven LNG project. "I suppose Setad will also become an LNG site."
First of all, however, a decision had to be made on where to dock for the first two LNG ships, due to arrive in December. "We've taken the two sites farthest," Habeck said. "Right now, those two sites are Wilhelmshaven and Brunsbüttel."
The LNG terminal at Stade is being planned by a private consortium, in which Dow has also been involved since April. The partners aim to cover 15 percent of Germany's gas needs from 2026 "through liquefied natural gas and low-carbon energy sources such as LNG and synthetic natural gas". With a capacity of more than 13 billion cubic meters of natural gas annually, the so-called Hanseatic Energy Hub should contribute to the diversification of Germany's energy requirements. In other words: dependence on individual energy sources and countries of origin should decrease.
LNG is not a climate protection project
The plant is also a "building block in the energy transition," said Katja Woderik, president of Dow Germany. "The LNG plant will be planned from the start in such a way that it can expand the capacity of the LNG and possibly land other LNGs." Other gases such as hydrogen, which can also be climate friendly with electricity from renewable sources, are thus also considered as a beacon of hope for the energy transition.
Dow already describes itself as "Germany's leading company" in hydrogen production and use – the company already produces about 50,000 tons of carrier capacity in its electrolysis plants; However, this is gray hydrogen that is not produced in a climate-neutral manner. With that supposedly green energy, you can still decorate yourself well these days, even if you're a chemical giant, once criticized as the manufacturer of napalm and the orange used in chemical weapons.
Accordingly, LNG terminals are by no means a climate protection project, as the Habic Ministry of Economic Affairs and Climate Protection admits. Because in the next few years it will be the LNG that comes to Germany via the new terminals – fossil gas, in other words, even partially obtained from controversial fracking. This should apply to the Stade as well as to Brunsbüttel and Wilhelmshaven.

(KB)