IndyCar star Simon Pagenaud in an interview
Grosjean and I are very different.
In Europe, the cliché continues that oval races are just "leading in a circle." How do you respond as the winner of the world's most famous elliptical race?
Baginud: When I came to America, I dreamed of winning the IndyCar and Indy 500 championships. Of course, as a European, it was clear to me that without the elliptical experience, I had a long way to go. However, I learned over the years to love the sport there. I especially love the Indianapolis Motor Speedway because my consistent, reflexive driving style really comes into play here. The Indy 500 brings together all the things I love about motorsport. Even qualifying here is a real spectacle, and even if there are only four corners, it's not easy to drive here.
Many elliptical beginners struggle with individual discipline in the first few years, but understand the fascination behind it over time. How was your learning process?
Baginud: I took it slow and gradual. My first priority was simple: Don't hit the wall and get the car back safely! After all, you can't continue testing without a car. This is how I found the necessary confidence in myself and the vehicles and learned how to develop a setup for the ovals. The next level of learning was to understand the way you race against each other. It wasn't until 2018, a year before I won the Indy 500, that I got to the level required to race on top. It's really like playing chess: you have to know where, how and when to attack. It is very important that you never panic.
I was a guest at the Miami Grand Prix and witnessed the current US Formula 1 boom up close. How do you see the fast-growing formula competition?
Baginud: It was a great experience and I met many old friends from my time in Europe. For example, I met Frederic Vasseur, who was the head of my first team at the time. I'm a huge fan of the Formula 1 scene and I'm fascinated by technology. As an observer, it was also interesting to see how Formula 1 organizes its events. From a sporting point of view, however, I think IndyCar has the best product.
As a tech enthusiast, do you sometimes get jealous of Formula One cars?
Baginud: Here you have to differentiate. In Formula 1, but also in the prototype scene, there is a huge focus on technology development. Because of the great secrecy, many people have no idea how advanced cars are. At IndyCar, on the other hand, the focus is on the sports product. The 33 cars in the Indy 500 are very similar down to the smallest detail. This is where drivers and teams make the difference in the race. There are also a lot more strategic options than Formula 1.
Can Formula 1 learn something from IndyCar?
Baginud: Both series are very different and follow different approaches. In my opinion, they are not in direct competition with each other. It would be wrong for Formula 1 to stray too far from its great technology.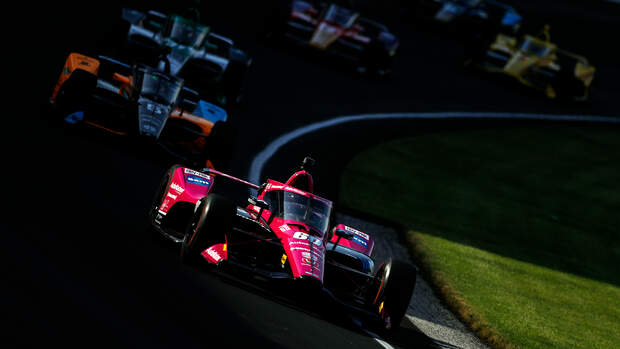 The Indy 500 qualification impressively demonstrated how tough the competition is in IndyCar. Do you have an explanation for this?
Baginud: With three types of paths – ovals, circles and street circles – we have the most diverse calendar of all series of equations. This is where different skills are important for both drivers and engineers. The standard is now so high that even the smallest details, which might have been neglected six years ago, are analyzed in a complex way. All ingredients must come together to be successful. That's why there are so many different winners: you can't do everything right every weekend. Winning streaks by one driver become impossible.
In recent years, you've driven your car for the legendary Penske team. In the winter, I moved on to Meyer Shank Racing's Indy 500 winners, who are still considered unfavorites despite last year's success. How big is the change?
Baginud: Too big actually! We had to work a lot during the winter break to prepare the team for this season. Since the team is much smaller compared to the Penske team, it requires not only good discipline, but also effective communication. After a short start-up, the team grew together.
As an IndyCar Champion and an Indy 500 winner, you've fulfilled my two big dreams. Why do you still accept such a great challenge?
Baginud: I like to compare it to changing from Michael Schumacher to Ferrari or from Lewis Hamilton to Mercedes – even if, of course, the consequences for me are very different. I am very excited to support the rookie team and use my experience to help with the detailed research. The potential is there, but it will be a while before we fight for victory everywhere.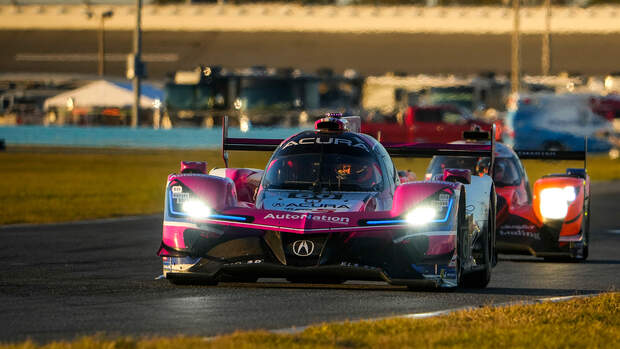 Can you imagine switching to the management side in the future?
Baginud: I've always been interested in topics like performance analysis and really want to stay in the sport. If Meyer Shank Racing offered me a job on the other side of the pit wall, I would immediately be interested.
Will you also participate in Meyer Shank Racing and Honda's LMDh Project?
Baginud: I really want to go back to Le Mans and have had conversations about it this year. But unfortunately, we're running parallel to IndyCar on Road America. The dream of winning Le Mans is still alive, and if Meyer Schanck Racing and Honda want to go there with me, I'd be happy to do so.
Back to the US segment of Triple Crown: How did your playoffs go?
Baginud: I was a bit unlucky to qualify with my allotted time window, and as the 30th starter I had to drive four laps in very warm temperatures. However, I am satisfied with the 16th place because I had a better performance than the other drivers in this period. Without the rain, there might have been a chance of qualifying in the top 12 on Sunday. Having had to start from 26th place last year, I don't want to complain. We can work with the starting position and speed displayed.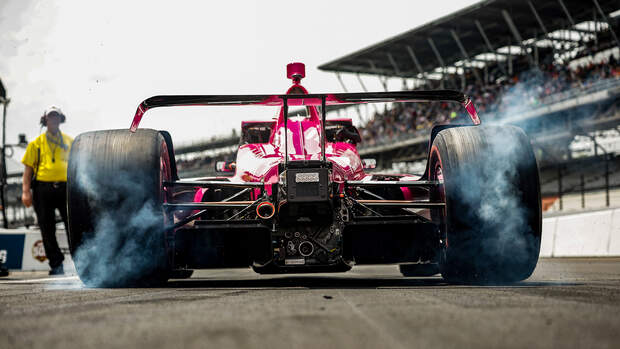 With the same chassis and very similar engines from Chevrolet and Honda, the cars are close in midfield. How do you keep making your way in the race?
Baginud: As a team, you have different downforce settings to choose from to set yourself apart from the competition. The goal is to find a good balance between top speed and cornering speed. Due to various variables such as trajectory and air temperature, it is quite a challenge. In addition, you can interfere with the balancing of the car by means of mechanics and adjusting the translation.
How do you deal with the changing conditions during the race?
Baginud: The front and rear wings can be adjusted while standing. There is also a tool called "Weight Jacker" that changes the weight distribution in the car. As in other series, tire pressure also plays a major role. Due to the oval turns, the right outer tires are more swollen, which contributes to the desired asymmetry.
Do you have any tips to help fellow countryman Romain Grosjean make his Indy 500 debut?
Baginud: I spoke to him during qualifying days and gave him some advice. But honestly? Roman knows what he's doing. He and I are very different drivers. His mentality and willingness to take risks was higher than mine from the start.